The Creator

Heinz Prünster is the artist who conjures the sky into your bedroom!
maybe I'm crazy for leaving safe paths in my life. But the gain in freedom and self-determination opened the way for creativity. Emotions are the motivation, beautiful moments the goal. For me, special, peaceful moments of happiness are connected with the sight of the starry sky. So strong that I always wanted to feel this feeling best before falling asleep. This wish was the driving force for the development of a painting technique of a realistic, 3-dimensional starry sky on my ceiling. From my first steps as a "star painter" until today I am connected with my clients by the emotion of joy, which, when shared, becomes more.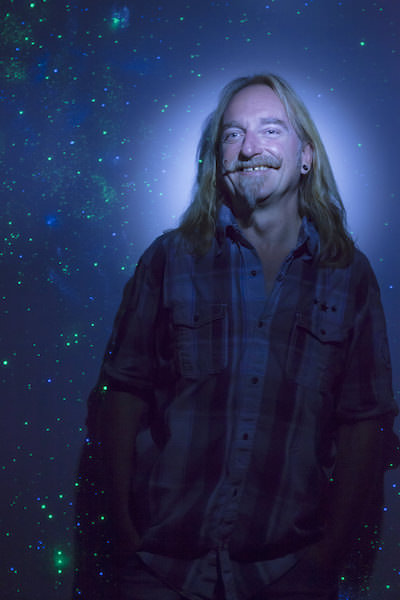 Fantastic nights under the Starseed starry sky are guaranteed. Unique painting technique, special colours, artistic expression, high standards of quality and execution: these are the heavenly elements of our starry sky. Invisible during the day, the stars above you begin to shine in the dark. In the bedroom, over the cot, in hotel suites, in the spa area – wherever you want. Close to nature, the Milky Way, planets and stars present themselves to the observer. Night after night. Regardless of the weather. Summer and winter. Our Starseed starry sky inspires people all over the world, gives restful sleep and relaxed dreams. We bring the stars from the sky for you – what are you waiting for?